Travel
Why is Bangalore a great travel destination for US-based tourists?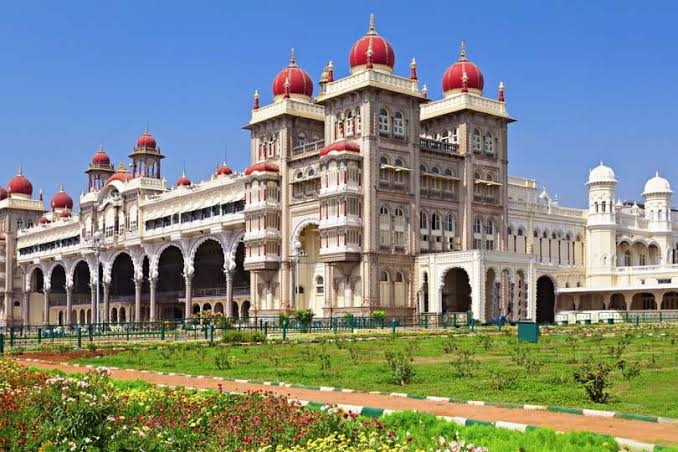 India is steadily rising the ranks on the global front. The day is not far when India will acquire the status of a developed country. In terms of innovation and brainpower, the Indian population is filled with many young and bright minds. However, the youth of the country isn't all work and no fun. The youngsters in India know how to have a good time. They value the importance of recreation. Moreover, Indians celebrate many festivals throughout the year. There's always something or the other happening in India. This makes this secular land a great destination for tourists. When it comes to hosting fun-filled activities, Indian cities never disappoint. Bangalore is one such city. Situated in the southern state of Karnataka, Bangalore offers many avenues for touristy activities. For tourists visiting this city from the USA, making an itinerary before beginning the travel is a sensible thing to do. To aid you in that endeavor, we're listing about some reasons why the city of Bangalore warrants a visit at least once in your lifetime.
The Weather
Even the hottest month in Bengaluru exhibits a bearable temperature of around 30 degrees. However, this figure is not what makes Bangalore's weather a blessing for its residents as well as tourists. The interesting thing is that the weather barely deviates from a pleasant measurement all year-long. The coldest month in Bangalore exhibits a temperature of 23 degrees. In other words, the climate doesn't incline towards either of the two extremes. You can don a consistent wardrobe throughout the year, and feel no need to make changes. Well, that is as long as you don't want to. In other words, packing for your trip to Bangalore will not be a problem. Even though the USA to Bangalore direct flights are not available from major US cities, you can still board a connecting flight, and travel comfortably.
Clean and Green Environment
In current times, clean air is a commodity since Global Warming and environmental degradation are serious problems that our planet is facing. However, South India is known for its green cover, and Bangalore lives up to the reputation. Thus, the air in Bangalore is fresh and feels good to breathe. If you choose to visit Cubbon Park during your trip to Bangalore, you'll find a tourist attraction that houses a wide range of trees and plants. It is a peaceful location where you can let go of all your worries and enjoy the picturesque landscape created by Mother Nature. Even the rest of the city features a good amount of trees and other vegetation. Given the fact that Bangalore is also the hub of India's tech industry, this is an impressive fact. So, when you visit the city using one of the flights to Bangalore from the USA, you won't need to worry about the air upon landing.
Cultural and Artistic Depth
The art scene in Bangalore is more developed than most people imagine. There's this false-perception that Bangalore excels in the tech sector, but doesn't boast a similar enthusiasm towards the arts. To change this perception, all you need to do is pay a visit to the Nrityagram Dance Village. This institution provides professional training in various traditional Indian dance forms. A blooming passion for the arts can be easily observed in the students of the residential school. The National Gallery of Modern Art provides a similar experience for tourists. Furthermore, the city itself is a work of art. Bangalore's architecture unfolds in front of the tourist's eyes like a perfectly crafted canvas. From heritage sites to skyscrapers, Bangalore has it all. But, the quantity of such structures is not the bewitching aspect. The level of detail and depth visible in Bangalore's architecture make it a sight to behold. Since the USA to Bangalore direct flights are scarce, you can find connecting flight to enjoy the city's culture, art, and architecture.
The Cuisine
If you're a fan of places that are not restricted to a singular cuisine, you'll find Bangalore quite enchanting. The food joints in Bangalore cater to people from all walks of life. If you're looking for an exotic cuisine, restaurants in Bangalore have you covered. Along the same lines, if you're searching for a restaurant serving the traditional South Indian cuisine, you'll have plenty of options to choose from. Moreover, the street food in Bangalore is just as good as other parts of the country. Regardless of your budget, you'll surely find something in Bangalore that delights your taste buds.
The Nightlife
Since a major chunk of the country's youth works in Bangalore, the nightlife of the city is pretty vivid and happening. Pubs and breweries are not scarce by any means. So, if you're someone who likes socializing with people in a pub setting, Bangalore will offer many avenues for you. A simple google search will help you with finding out spots where the nightlife in budding and active.
How to comfortably reach Bangalore without breaking the bank?
For an international traveler, flight tickets are an important expenditure. Even for locals, other transportation mediums ultimately prove to be tedious options. The bottom line is that air travel is a comfortable experience. However, that comfort does not come for peanuts. Flight tickets can get significantly expensive if you don't book them the right way. For starters, buying tickets at the last minute can take the base price of a ticket up by several notches. On the contrary, you can make savings in the same transaction if you book flight tickets in advance. Moreover, since it is extremely convenient to view available flights using online booking mediums, there's no reason not to plan your commute early. However, if you don't have any other option than to buy a flight ticket at an untimely hour, make sure that you use any available discount codes provided by the online booking website you use. A little research can go a long way in securing you the most economical flight tickets possible. At the end of the day, finances are part of the traveling experience. Managing them effectively is an important task if you want to enjoy your expeditions to the greatest extent. So, ensure that you conduct thorough research about the flights to Bangalore from the USA.