Tech
How To Fix The Most Overlooked Aspect Of SEO – Redirects And 404?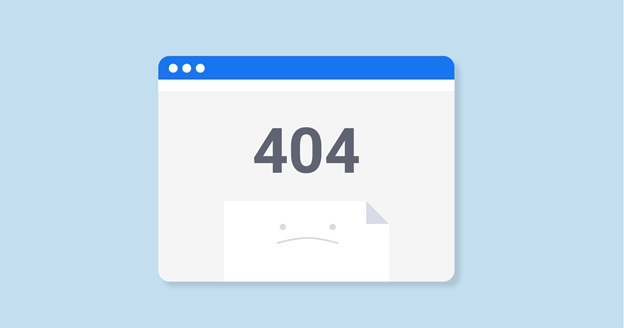 Today we are looking at the best way to fix the most overlooked aspect of SEO, redirects and 404 errors.
WordPress errors are a nightmare for most of the users. If you don't know how to fix common WordPress errors when a problem does appear, it can be frustrating. Here we go with some of the most common errors you might see while using WordPress.
404 Error
Parse Error/Syntax Error
Internal Server Error
White Screen of Death
Error Establishing a Database Connection
You're Unable to Upload Images
Connection Timed Out Error
WordPress Is Stuck in Maintenance Mode
Unable to Access the Admin Area
WordPress Failed to Auto-Update
Experiencing issues with WordPress is blissfully rare. It can be quite frustrating when it does happen.
One of the most common error is 404. This post teaches you more about redirects and 404 errors.
Explaining Redirects in WordPress
According to Wikipedia URL redirection, also called URL forwarding, is a World Wide Web technique for making a web page available under more than one URL address. When a web browser attempts to open a URL that has been redirected, a page with a different URL is opened.
Bloggers use redirection as a quick message to your reader's browser and tell them that the page they want to visit has been moved to a new page and this is the one. The browser automatically points it to the new page.
What is a 301 Error?
According to Wikipedia, The HTTP response status code 301 Moved Permanently is used for permanent URL redirection, meaning current links or records using the URL that the response is received for should be updated.
Bloggers use 301 redirects to tell search engines that this page has been moved permanently. To do this on WordPress, you should use a 301 redirect plugin. 301 Redirects – Easy Redirect Manager is our recommendation if you are looking for a powerful free 303 redirect plugin.
It comes with some good features like Choose from Pages, Posts, Custom Post types, etc. Also, you have the option to Import/Export feature for bulk redirects management. It is compatible with WordPress Version 4.0 or higher and PHP Version 5.2 or higher. To know more about the plugin, check this review.
Explaining 404 Error
A 404 error means the server was unable to find the page you requested. The error commonly causes broken links and changed URLs. It is a client-side, not your fault or the browsers. Here are some common 404 errors you might see.
404 Not Found
404 Error
404 Page Not Found
HTTP 404 Not Found
The requested URL [URL] was not found on this server
Fix 404 Errors
The 404 Not Found Error can be solved rather quickly if it is not from the client-side. Try these below methods to fix 404 errors.
Refresh the web page
Enure that URL is correct
Clear browser's cache and cookies
Scan for Malware
If you think you must need to see the contents on the page, Go ahead and send a message to the webmaster and let them know of the 404 error.
Hope this article helps you to know more about redirects and 404 errors.