Food
4 Requirements You Need for Starting a Restaurant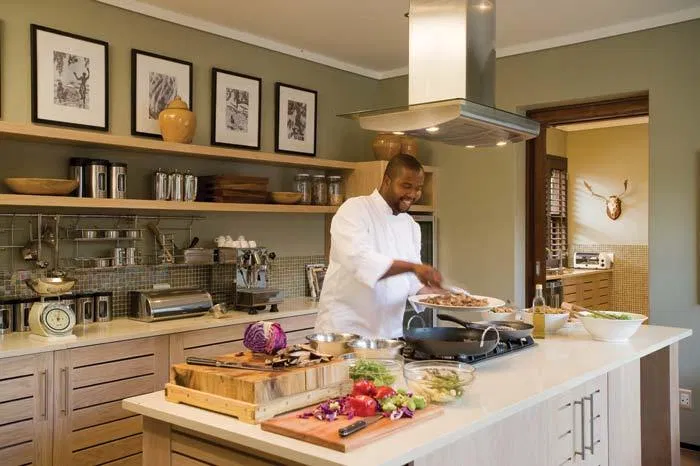 With over 58% of Americans eating out every week, the food industry continues to develop. Although the food industry guarantees a bright future to many people, starting a new restaurant may not be easy, especially if you know nothing about it. From choosing a good location to finding customers, you will go through various challenges. To help you get started with the journey of launching a new restaurant, the following are some requirements you may need.
Chef's Wear
Whether you are employing a whole team of well-decorated chefs or a handful of graduates, visiting https://www.kentaur.com/int/c/chef-aprons to choose the chef's aprons can help you to establish a good dress code for your restaurant. As an employer, you are responsible for ensuring that your servers and hosts leave a first impression.
When it comes to the chef's jacket, most employers prefer white or black. However, wearing a white jacket may not be a great idea for chefs because they are at great risk of getting affected by soup or Bolognese. Thus, it may be convenient to go for black jackets.
Licenses
Restaurant licenses are must-have requirements when you want to venture into the foodservice industry. If you need to introduce your unique hospitality and bring new cuisine on the table, you will require the right permits like a business license issued by the government. In the US, all businesses need this license to operate legally. To get this license, you will have to go through some paperwork, register your business name, and pay application fees.
EIN (Employer Identification Number) is another permit you will need for your restaurant, especially if you want to employ people. You can obtain it by visiting the IRS website, filling a form, and paying some fees. Though you can also apply it through your phone or email. Apart from EIN and business license, you may also need other permits, such as:
Foodservice license
Sign permit
Music license
Liquor license
Menu
A perfect menu is a foundation for establishing a successful restaurant. It can offer a balance of old and unique dishes and may help you reflect your restaurant's ambiance, style, and theme. While working on the menu, it may be imperative to understand the target market to guide you in making customers happy.
Remember, the key to a memorable and profitable menu is to keep everything focused and simple with items that you want your restaurant to be known for.
Website
People no longer consider yellow pages for restaurant recommendations. Instead, they opt to visit the internet to look for eateries. Because of this, it may be necessary to establish a website, which can make customers flock to your restaurant.
Whether you want to serve avocado toast or nachos, you should gather ideas and inspiration. To achieve this, you may read the designing trends and browse other restaurant websites.
The Bottom Line!
Many new restaurants are established every day, but only a few of them succeed. Those that fail lack enough funding and marketing strategies to keep up with the competition in the market. If you're a chef or foodie with good ideas and enough capital, the procedures and rules remain the same. You can consider setting up a website, investing in chef's wears, and applying for licenses to get started.