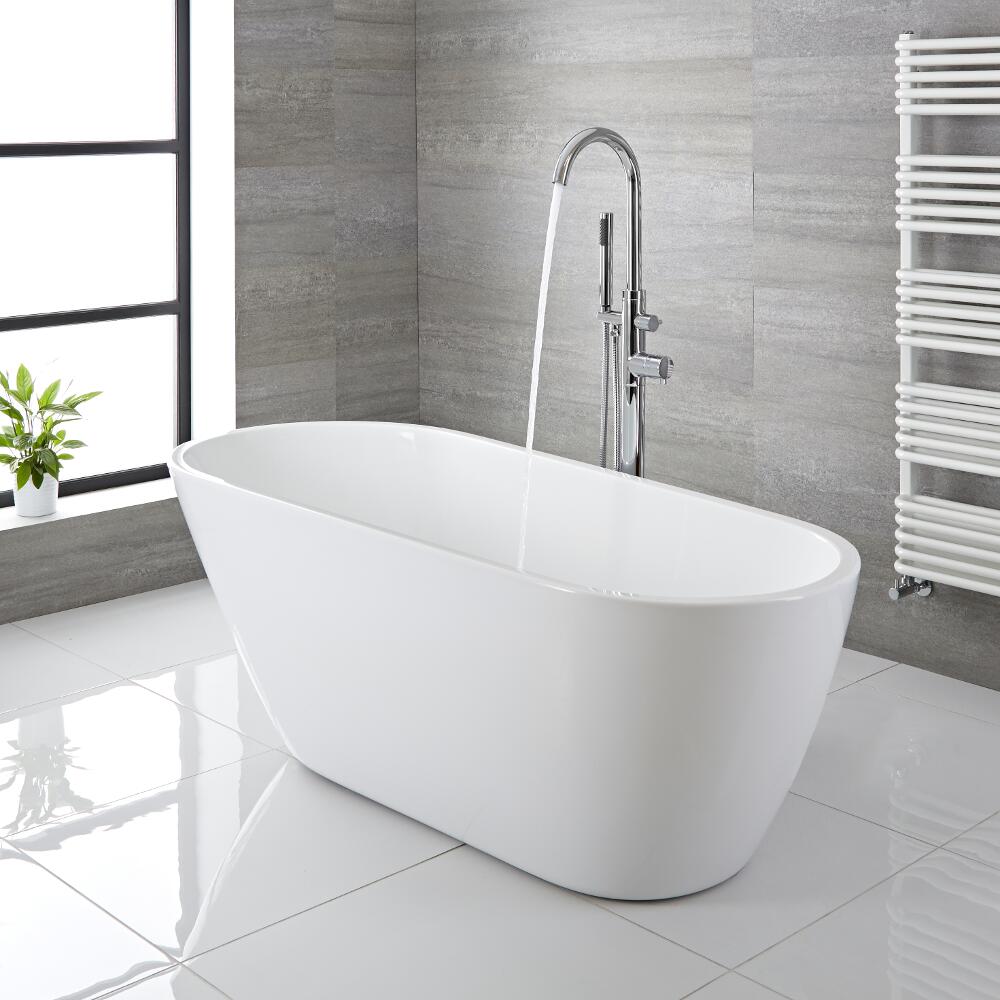 Most people enjoy a relaxing soak in the tub, particularly if the experience is more spa-like and less 1970's, leaky mess. In today's world of remodeling choices, consumers have a plethora of bathtub options. The only thing holding you back is figuring out what you want and need for your tub update. There are many San Antonio plumbers who can help you get your new tub up and running!
Which Tub Do I Want?
Unfortunately, the only question is not always what you want but also what will fit in your space. Bathtubs vary in size, shape, and color. Obviously, if your bathroom is small, a huge soaking tub won't fit. Or maybe the rest of the bathroom is blue with gold accents – a chrome exterior tub just won't look good in that environment. The installer will come to measure the area and can advise you on the size you should be looking for but you will need to determine the style and color to match your existing bathroom. Some ideas you can consider are:
A jetted drop-in tub can be purchased in many sizes. This choice would give you the opportunity to have a jetted tub at a lower cost.
Freestanding tubs are all the rage. There are modern, farmhouse, clawfoot, cast iron, and more to make your bathroom an oasis from the hustle and bustle of life.
Corner tubs are a great option. These tubs generally don't take up as much room but give you plenty of space to stretch out.
Alcove bathtubs lend a clean design in any bathroom.
Materials to Consider
Tubs in the 19th century were all made out of the same thing – a cast iron exterior and porcelain interior. At that time, bathtubs were considered a luxury so most people didn't have one. Today we have a myriad of materials to consider:
Acrylic is a popular choice due to being durable, lightweight, and affordable. Concerns are that It must be reinforced at the pressure points and it can be scratched with abrasive cleaners.
Stone resin is non-porous and very durable. The cost is the factor that often deters people from choosing this beautiful stone-look finish.
Porcelain-enameled steel is lightweight and inexpensive. Cons include that it chips easily and rust will form quickly if chipped.
Fiberglass tubs are a good choice for a shower/tub combo. These lightweight bathtubs are the most affordable option. However, the finish may fade as this is a less durable material.
Enameled cast iron is an extravagant tub due to the cost but they last forever. They are very heavy and hard to install.
Cast polymer is a combination of stone and solid surface materials. They are stain-resistant and come in a wide variety of colors and styles. The disadvantage of these tubs is that they come with a gel-coated finish that wears out easily and can cause cracks.
Talking with San Antonio plumbers and contractors will help you make the right decision about your new bathtub. Making a space you use so much more attractive and appealing will be worth the effort!