Lifestyle
What Birthday Party Trends to Follow in 2019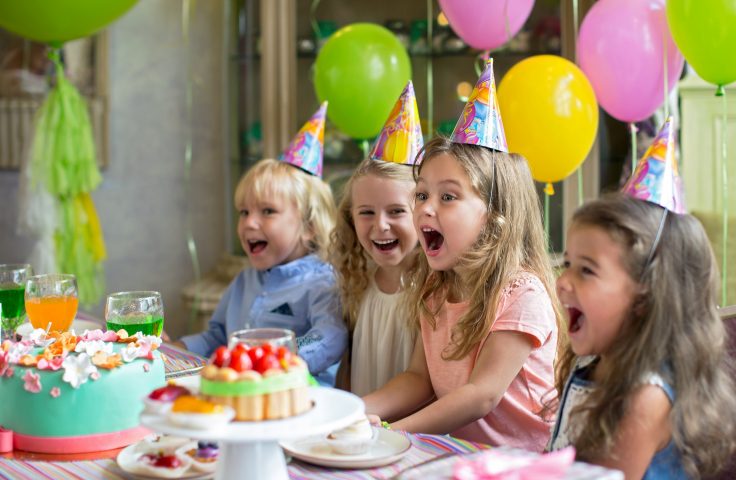 Although 2018 has had really crazy, full and exciting birthday trends. But, every year brings new ones. Organizing a party seems normal, but the process of organizing and choosing themes can sometimes bewilder you. Nowadays, with the change of taste, preference and human needs, you will have to adapt something that would excite the guest. There can be some plans that can actually make your party the most memorable one.
Organizing a party for yourself or your loved one is very fun. The old trend of the masks festival, the theme of the balloon and the decoration with colors have already been in the spotlight for years now. So, to make your birthday program easier, here are some really crazy and weird themes to choose from. These are the most popular party themes that will entertain your guests like never before.
Movie Evening
Well, you must agree that 2019 has come up with fun movie packs for everyone. Aladdin, Toy Story 2, Annabel and Avenger Endgame and many other films have already proven themselves at the theater. This is the perfect theme to choose for your birthday event. It does not matter whether you're a teenager or a millennial generation; these films have always been in demand and are appreciated by all age groups.
Party Favor in Trend
Getting birthday gifts makes one feel so great, and so are party favors! It has been in demand for a long time and now they are finally back! There was a huge disappearance of it. However, now that you know it's more a sign of gesture and appreciations, giving return gifts are extremely impressive
Giving your guest a loving pack in the name as a party favors can be a great idea to end their day with a smile. There are bags of gifts and baskets that contain delicious treats. Be creative, add a personal touch and let your guest cherish it.
Throwing Bright Color Theme
Old is indeed gold! In the 1980s, at the time of bright colors and fancy dresses, everything seemed colorful and cheerful. Coral print, bright orange, neon colors, lime green, and bright pink, add them up and get ready for your crazy birthday party. Even you can décor your birthday place with some eye-catching color balloon, candy, cake, tableware, and even your birthday outfit! Personalized Helium Balloons have become a preferred choice at such occasions.
Barbeque Evening
All of you know that BBQ parties near the lake, the beach, in a garden or in a place closer to nature are so much in demand. Spending time with your loved ones, playing games, singing and dancing, decorating with flowers is a great idea for this year's birthday function. Inform the guest to carry a picnic theme basket & organize some crazy outdoor games for them.
You can also add prizes and gifts to entertain the guests and make the atmosphere more exciting and thrilling. Finally! Finish your day with a tantalizing Vegan or non-vegetarian barbecue as per your liking.
Unplugged Events
The Unplugged theme party is now in high demand. With wedding ceremonies having this favorite theme, the focus is also on birthday functions. Recently, Priyanka Chopra Jonas and Nick Jonas were seen organizing an unplugged wedding party in which the cameras and phones were extremely banned. This is probably the best way to let visitors entertain only with human presence. It also makes the vibes more real, connected and everyone seems to enjoy more.
If you are planning a birthday function in 2019 or early 2020, these 5 crazy birthday theme ideas are what you need to look for! Happy birthday in advance and do not forget to make your day extremely happening and unique.