Shopping
Silver Rakhis Down The Ages: Popular Even Today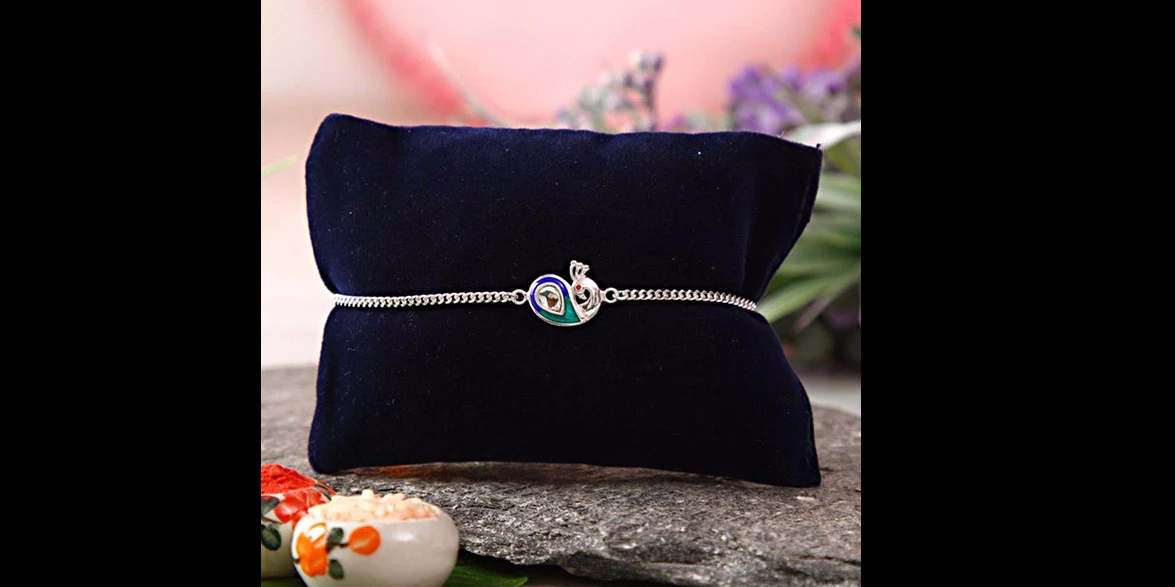 The festival of Raksha Bandhan is celebrated all over India. Here, a sister ties a rakhi on her brother's wrist and prays for his continued good health and success. Apart from this, a rakhi symbolizes the love between brother and sister, and it is also the blessing that a sister showers on her brother.
Silver Rakhis: They're the Rage
Over the years, the traditional rakhi has undergone many changes and each year, it is a delight to see newer rakhi designs come into the market and be great successes with the people. Take, for instance, the elegant and sophisticated Silver rakhi. It is available in a spectrum of colours, shapes and designs. In fact, the range is so overwhelming that your fussy brother won't complain about your choice of rakhi.
These rakhis are curated using precious metals and semi-precious stones and are crafted in a polished manner. In fact, those that are made with precious metals last a lifetime and are distinctive in their appeal. If you feel that your brother will like to have such a rakhi, you can send it to him by the Rakhi Instant delivery service. This is best done by buying it online from an e-commerce store.
Apart from a silver rakhi, you can include a gift, such as a hamper of chocolates or sweets or any personalized gift like a wallet, watch, iPad, gift coupons, etc. If your brother lives in Chennai, you can easily send an Online Rakhi to Chennai, along with your gift.
Silver through the Ages
The two precious metals, silver and gold have been in existence for centuries and only recently they have been incorporated into Raksha Bandhan designs. These precious metals signify how truly precious the bond between brother and sister is and that will always remain so. Both online and offline, you can get a large range of choices when selecting that one special silver rakhi for your brother.
Reasons Why Silver Rakhis Are In Vogue
There are many reasons for the popularity of silver rakhis. Let's look at the main ones:
Auspicious: Silver is an important component of a rakhi because it is extremely auspicious. Even if your brother wears the rakhi only for one day, he will cherish it forever. In fact, there are two good reasons for this: One, it is a gift between brother and sister. Second, it points to the fact that there is an eternal bond between brother and sister, something like silver that lasts forever.
These reasons have encouraged people to buy silver rakhis, which are treasured by brothers for the sentiments this gift carries with it.
Affordability: In earlier years, silver rakhis were expensive, but today, rakhi manufacturers sell them at an affordable price. They are also lightweight and can be worn without being conscious of it. You can also find pure silver rakhis at comfortable prices, which will please your brother. No matter how fussy your brother may be, he's sure to appreciate one of these.
Exquisite designs: The markets are rife with silver rakhis in various eye-catching and appealing designs. Being inexpensive, more people can afford them, irrespective of their budget.
Conclusion
From this, you can see how important it is to buy a silver rakhi and enhance the special feeling of this festival day. Reach out for a silver rakhi and make your brother's day happy and gratifying.