Finance
Top 5 Financial New Year's Resolutions & How to Fulfil Them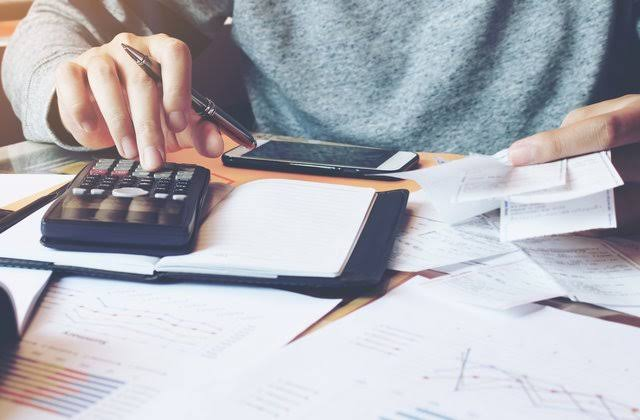 New Year can be a time to make meaningful changes to your financial habits. Just as important as creating your resolutions, is being consistent with them. Here are the five popular financial new year resolutions and tips on how you can fulfill them.
Budget Your Expenses
Budgeting is a popular financial new year's resolution for most. A budget realistically depicts how much you spend on transportation, food, house-maintenance, and miscellaneous luxuries. It's no surprise that those who budget successfully save more. Successful budgeting involves putting a limit on these expenses and sticking to it. If you're finding sticking to your budget difficult, don't abandon it. Budgets are flexible.
Flexibility does not mean you increase your spending limits. Instead, flexibility in budgets means that you offset your over-spending in one category by under-spending in another. Tweaking one's budget from time-to-time is common. Suppose you exceed your monthly spending-limit for food. You can balance this over-expenditure by cutting back on your transportation costs by opting to carpool with a coworker or walk for shorter distances. Over time, you will make lesser changes, as you gain insight into your financial requirements.
Improve Your CIBIL Score
A CIBIL score or credit score ensures how credit-worthy an individual is. When one approaches lenders for securing apersonal loan, for instance, their credit score is considered before their application is approved. Your CIBIL score is critical in determining whether you receive financial services. One can unknowably adversely affect their credit score. One way if you approach too many lenders to secure a personal loan, which leads to the perception of a credit-hungry borrower.
The New Year can be an opportunity to improve your CIBIL score. Paying your personal loan EMIs on time, reducing your overstanding debt, and being careful about how often you take out loans, all help to improve your CIBIL score. Ensure that the financial services you opt for have a low rate of interest and minimal additional costs like processing fees and foreclosure payments.
It's useful to ensure your personal loans do not become a financial burden by being financially aware of all additional costs and repaying your lender soon. Bajaj Finserv Personal Loans offer complete transparency regarding costs and flexibility in repayment. You can choose from repayment tenures ranging from 12 to 60 months. Zero collateral and minimum documentation is required when availing a personal loan on Finserv MARKETS. You can handily take advantage of loan amounts up to Rs. 25 lakhs at attractive interest rates.
Boost Your Savings for Retirement
Another popular financial new year's resolution is to start your pension plan and add savings to it monthly. With pension schemes, your monthly payments are invested for your retirement at a reduced tax rate and eventually accumulate as a corpus. Alternatively, you can opt for ULIPs which save a part of your premiums and invest the rest in equity, debt or hybrid markets of your choice.
To save for retirement successfully, start saving at least 10–20% of your monthly income and put it in a retirement account. Retirement plans tend to have long lock-in periods to ensure that you do not dip into your savings. Ensure you prioritize saving for the future before going ahead with other expenditures.
Reduce Your Tax Liability
Taxes cost us a lot every year. Many people resolve to reduce their income tax liability as a financial new year's resolution. There are many ways one can reduce how much income tax they pay. Investing in tax-deductible instruments like life insurance, pension schemes, ULIPs, is one way that most know of. However, there are certain tax-deductible instruments that are overlooked. Did you know that personal loans offering to finance both higher education renovate one's home are eligible for tax-deductions?
Under Section 80E of the Income Tax Act, a personal loan offering to fund your own, your children's, or your spouse's education is applicable for a tax deduction. Additionally, personal loans offering to pay for home construction and/or renovation are eligible for tax deductions under Section 80C.
Become Financially Aware
At the start of the New Year, many prefer to simply grow financial awareness. This can be done by observing the different ways in which you spend more, and save more through a budget. Additionally, one can understand the power of compounding, which affects the interest paid on personal loans, and one's profit in long-term market investments. One can learn about the different ways to save paying tax by keeping up with updates on tax laws.
Following these resolutions can work wonders for your financial health and well-being. Start off the New Year by dedicating yourself to fulfilling these goals and reap the long-benefits over the next decade!