Tech
5 Best Drag and Drop WordPress Page Builders for 2019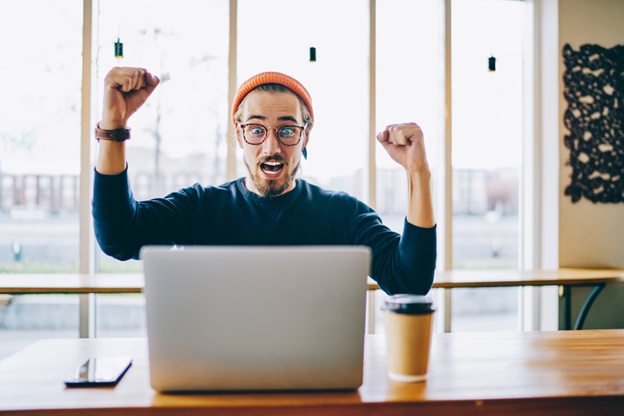 Unless you're an experienced developer, building an attractive website can be complicated. Platforms like WordPress can make the process simpler, but still not entirely easy, and this is where WordPress experts come in. Page builders are tools that when enabled can help you put together websites in record time, by providing your pages with pre-built elements you can easily arrange custom website layout. Once you start using a builder, moving around design features is simple (even for those without coding knowledge) and you'll see the effects on design output immediately.
It wasn't too long ago that page builders didn't exist and therefore most had to rely on web developers and designers to launch even simple  business web pages. When hiring developers and designers to write HTML and CSS, the smallest of changes would require a great deal of work and time to implement.
What Exactly is a WordPress Page Builder?
In simpler words, WordPress Page Builders help you drag and drop predefined elements to customize the layout of your content. Page builders make the entire design template customizable according to the likings of the user so your pages meet your aesthetic and functional goals. The advanced page editors of some drag and drop page builders can provide impressive amounts of customization to default WordPress themes
This page builder comes with an advanced page editor which has a built in 'visual' mode to help you preview site changes. By simply dragging and dropping of elements, you can instantly give your pages an entirely new look. With the WordPress page builder you can use default WordPress elements, create your own elements, or even add additional third-party elements to your website.
Why Should You Install a Page Builder Plugin?
In WordPress, website design is primarily dependent on the theme of your website. Most premium themes offer good features for website personalization, but since only premium themes come with these customization options, non-technical folks often aren't able to take full advantage of their flexibility. This is where the drag and drop page builder plugins comes to the rescue. These simple WordPress page builders give you the power to build beautiful custom layouts and landing pages.
Page builder plugins help you to add any type of content to a webpage using their lightweight drop content elements, i.e blocks, modules or widgets. This makes moving, customizing and arranging content elements super easy and doesn't require any coding skills to achieve this.
It's finally the time to introduce you to the top 5 most functional builders that have proved useful for many WordPress users.
Beaver Builder is one of the best drag and drop WordPress website builders available. It gives you the ability to create a website exactly as you need without any coding aptitude. You can drag, drop and create seamlessly beautiful pages with ease.
With its pack of preformatted beautiful page templates, this builder can help you in kickstarting your website from scratch. Once you choose a template, place your images and hit publish, you're good to go! Beaver Builder is able to work fine with any of the WordPress themes, the builder gives you full control over your content. After a certain period of time after you stop using the plugin, your website content will get ported to the WordPress editorKey Features:
Includes a collection of pre-built layouts
Optimized for mobile devices
Supporting the use of custom CSS classes and IDs
Provides compatibility with other WordPress widgets and shortcodes
Includes a visual front-end editor
Pricing: Starts from $99 for unlimited site building and one year's tech support.
One of the most powerful WordPress page builders—Divi builder helps you build any type of website with drag and drop options. As this works on any WordPress website, it provides you with endless possibilities to create advanced layouts without writing any code at all. It comes bundled with 46 builder modules, 20 row types, 3 section types.
Key Features:
Offers a flexible layout system
Provides access to a broad range of layouts
Includes fully personalized elements to support custom CSS
Supports back and front-end editing for any page
Created for responsiveness
Pricing: Starts at $89 per year, but features a lifetime plan option which can be cost-effective in the long run.
Known as one of the first free and open-source advanced WordPress page builders, it comes with a quick drag and drop builder that can help you make instant page edits. Elementor comes with an extensive library containing thousands of elegant WordPress templates created by expert designers that can be exported to different websites through the page builder. Elementor supports responsive mobile-friendly design, which is essential in modern eCommerce success.
The Key features of Elementor are:
Using Elementor's Canvas Page Template, you can create a brand new landing page without header or footer
If you need maintenance, you can access your website offline with the built-in maintenance mode
Integrating your website with several third-party web applications can be a breeze using Zapier integration
Pricing: The package plan starts with $49 for a single website license
With a seamless drag and drop interface, Themify Builder helps you create any layout that you could imagine with ease. Thanks to its 60 predefined layouts and animation effects to choose from, you can build attractive pages without having to start from scratch. You can import layouts, replace texts and images as well as drag and drop separate modules quickly and easily.
Pricing: The core plugin is free and $39 is for the addon bundle.
Different from other tools that we've worked with, this plugin helps you enable and customize WPMU DEV's Upfront theme.
Key Features:
Editing any running website on the Upfront theme and saving your customizations
Provides access to Upfront creations made by other users
Generating basic pages automatically
Supporting responsive designs
The Upfront builder is available only to WPMU DEV subscribers for $49/month.
Conclusion:
Building a website isn't an easy task, but a page builder can easily decrease the time it takes to create a website that meets your WordPress requirements. If you're one of those individuals who'd like to have their development process sped up without compromising on quality, you should consider hiring WordPress developers. Having a developer optimize your page builder plugin, as well as the rest of your website helps in creating a user experience that sets you apart from your competitors. However, to ensure this you need to hire from a reputable development company.
CodeClouds are an offshore development team that is exceptional at providing eCommerce solutions. Their WordPress development experts are backed by 5+ years of specialization and competitive monthly hiring plans.
We hope this article helps in understanding the working features of WordPress page builders. If you need to know more about working with WordPress developers—read this article on managing developer relationships.