Travel
Vietnam can offer you so much in your budget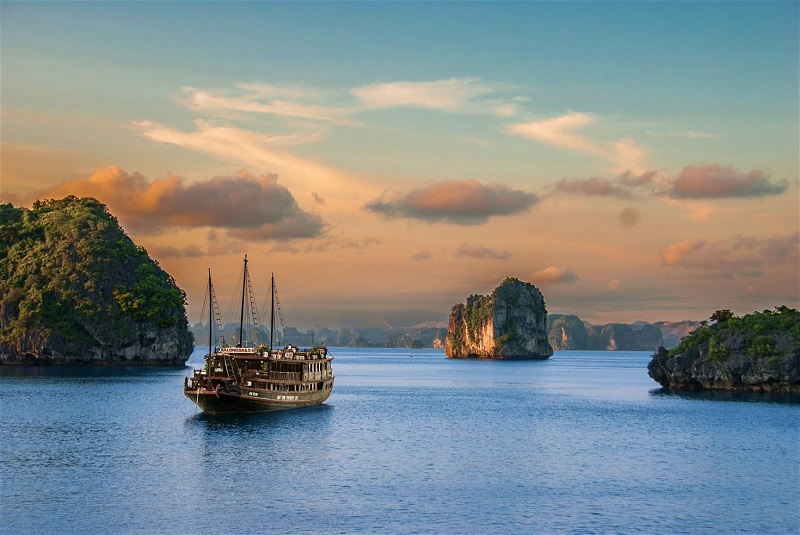 To add fun in your daily routine, it is important to take a break and go for a vacation with your friends or family. World is very large to travel and explore. You can visit Travelazzi travel blog for detailed information about traveling. But what to do when your budget is limited and you want a fantastic destination for your vacation too. No worries there is an amazing place known as Vietnam which will not break your bank and give you the best experience for your life. People at this place are very warm welcoming and the food here is very exotic and delicious.  
Top places to visit in Vietnam 
Ha long bay

– if you are looking for a cruise experience then it is the perfect place to visit. The beautiful bay is among the 7 wonders of the world. There are many caves which you can explore. You should not miss the chance of Snorkeling and swimming here. There are many other activities that you can do and have fun. Lastly, don't miss the sunrise and sunset in Ha long bay which increases the beauty of this place many times. 

Dalat

– this place is full of unique spots and amazing waterfalls. It is very cost effective and among the favorite places of travelers who visited Vietnam. Hotels here are very cheap and provide you with free beer during your stay with them. You can rent a bike in your limited budget and explore the parts of Dalat while riding. This place will give you some of the amazing scenes of colonial architecture.

Ha Giang

– it is the best place to have motorbike adventures while you are traveling in Vietnam. This place has so much to offer you from inspiring landscapes to never ending sceneries. You can ride through the windy roads and enjoy the river valleys which are bamboo- lined and mountains with the rice paddies. You should not miss going to the Lung Cu flag tower called North Pole of Vietnam as it has the marvelous view across china. 

Ninhh vanh bay

– this is the exclusive bay with exclusive resorts. This is the best place to visit with your loved ones and relax. All the resorts here are just like heaven full of plunge pools and spa. Here you can just visit and enjoy the beauty of ninh vanh bay. This place is most calming and gives you all the natural vibes to chill out. 

Bao loc

– it is an essential stop for all the tourists who visit Vietnam. It has the best green tea of Vietnam and amazing food for you. Here the food is little different as there is a variety of cuisines that you can have here. Choices are in a wide variety and you can have all this at a very low price. The real gem of this place is the Dambri waterfall of 70 meters. The water fall is water magnificent to look at. It looks extraordinary from the top.