Shopping
Festive Occasion Read-1 Nehru jacket, 6 Different Looks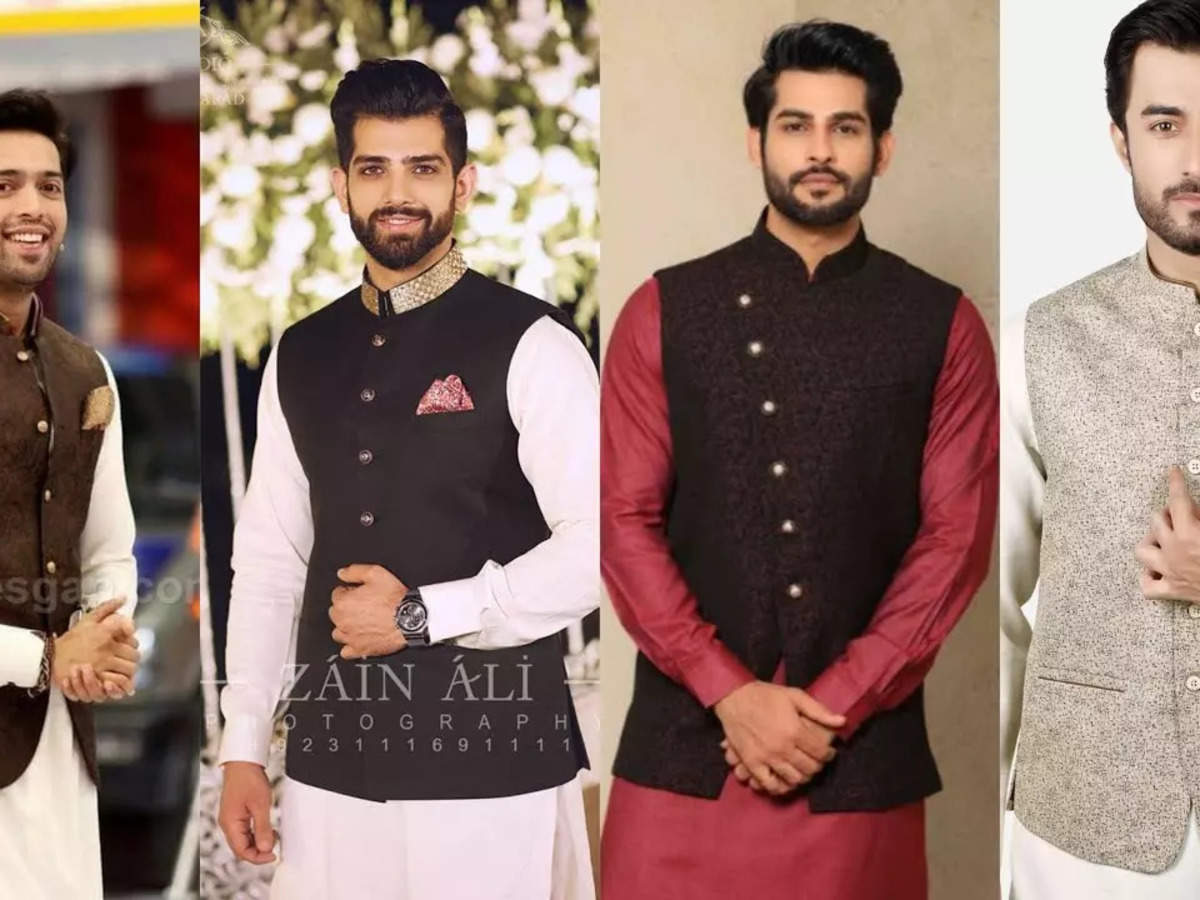 Fashion is more than just looking good. It is a way to express your personality. So, following trends is not enough. You need to make sure that whatever you wear, whether or not it complies to the current trend, looks good on you. It is how you carry your ensemble that makes you fashionable. 
When we speak of trends, the one thing that remains evergreen is the Nehru jacket. From formal to traditional events, the Nehru jacket has always remained a staple style statement for men. You must have seen enough uncles wearing the Nehru jacket at traditional events, but because you don't want to match their vibe, you prefer wearing something else. 
If you want to try a whole new look while wearing a Nehru jacket, you need to check out these styling tips so you can do a fresh take on fashion. 
Pair it with a T-shirt:

Wearing your regular jeans and T-shirt can feel basic. To amp up your everyday fashion, you can layer your favourite T-shirt and jeans with a Nehru jacket. A casual jacket will be an ideal fit, so don't worry about going overboard with fashion. You can skip those floral and embroidered jackets and reserve them for festive occasions. You can even undo the top few buttons of this jacket for a new styling approach. 
Amplify your formal fashion:

Now when someone says "suit up", you need to ditch your blazers for a formal Nehru jacket. Having a formal Nehru-style jacket over your regular trousers and shirt will give your formal style a whole new dimension. You can complete this look with a watch and walk into those business meetings and corporate affairs in style.
Rock your festive look:

The Nehru-style jacket is a staple of men's wear during the festive season. From floral prints to delicate embroidery to zari work, you can embrace everything festive while styling your look. Pair this jacket with a kurta and pyjamas and get ready to rock your

festive look

with panache. 
Add to your wedding collection:

Be it your friend's wedding or your own pre-wedding festivities, complete your traditional look with a Nehru-style jacket that you can wear over trousers and a solid shirt. Adding a brooch and wearing juttis will complete your wedding look. You can even wear a pocket square if you want to accessorise your look a little.
Keep it simple:

Keeping your look simple is the key to making it classy. If you are wearing a Nehru-style jacket, make sure you stick to minimal prints and embroidery. For a more formal approach, go for solid styles, while for a casual look, you can keep the designs to a minimum.

Accessorise it right:

Overdoing it with the accessories won't be of much help. Keep your accessories in check, such as wearing an analogue watch over a digital one, to keep your look suave and classic. You can accessorise with sunglasses and a pocket square to keep up with the chic of this look. 
These are the amazing ways to style a Nehru jacket in several different ways.