Business
10 Tips to Find the Best Vacuum Cleaner Stores in Toronto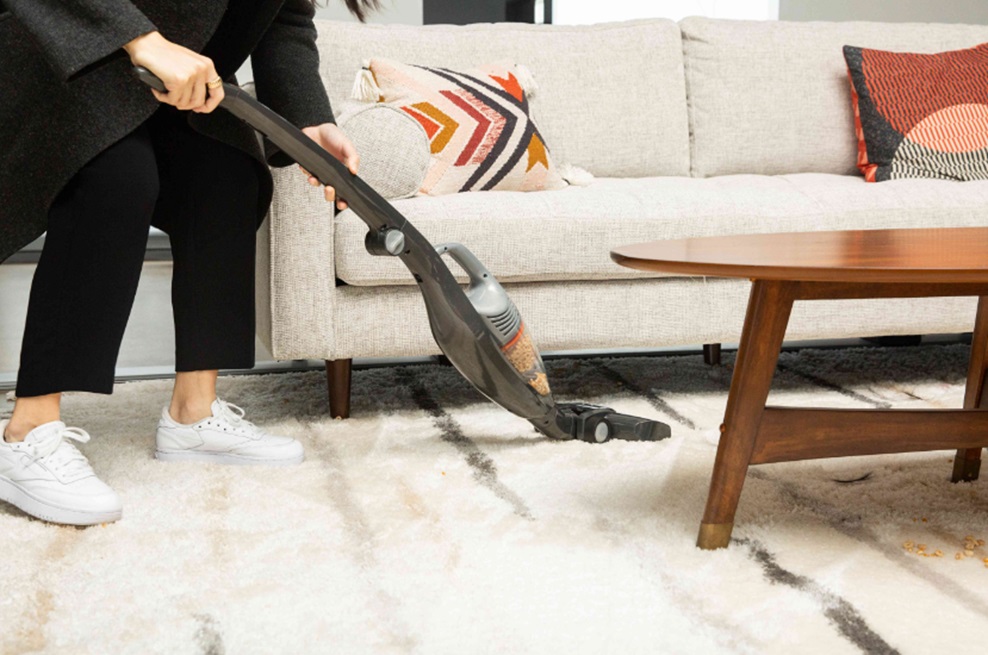 Vacuum cleaners are an essential part of any household, helping to keep floors, carpets, and upholstery clean and free from dirt, dust, and debris. However, with so many different vacuum cleaner brands, models, and features, choosing the right one can be a daunting task. In Toronto, there are many stores, and finding the best one can be a challenge. This blog post will share with you ten tips on how to find the best vacuum cleaner stores in Toronto.
Here are some valuable tips for you.
1. Look for stores that specialize in vacuum cleaners:
While some general electronic stores may stock vacuum cleaners, it's always better to find a vacuum cleaner shop. Stores that specialize in selling and servicing vacuum cleaners will likely have a broader range of models and brands, be more knowledgeable about the various features and functionalities, and have better after-sales support.
2. Check online reviews:
The internet is your friend when it comes to finding the best vacuum cleaner stores in Toronto. Online reviews can give you an idea of customer satisfaction, product quality, and after-sales support. You can check review sites like Yelp, Google Reviews, and Facebook pages of the stores you are considering.
3. Look for stores that offer demos:
A vacuum cleaner demo is a great way to see how a particular model performs and assess its features and overall quality. A vacuum cleaner shop that offers demos is more likely to have experts on hand to explain the different features and functionalities.
4. Check if the store offers repair services:
No matter how good the vacuum cleaner is, it can develop faults after constant use. Vacuum cleaner shops that also offer repair services can provide speedy maintenance and repair of your vacuum cleaner, saving you the hassle of finding another service provider.
5. Assess the availability of spare parts:
Vacuum cleaners are made up of various parts, and getting replacement parts can be a challenge. When choosing vacuum cleaner stores in Toronto, ensure that they have a reliable inventory stocking a broad range of spare parts. This feature will help you avoid the frustration of extended periods of downtime and costly repairs.
6. Look out for in-store discounts:
Vacuum cleaner stores in Toronto often have products on sale, and in-store discounts can save you money. Be sure to check the stores you are considering for seasonal or year-end discounts, and if buying online, always look out for promo codes or coupons to help you save.
7. Don't ignore local independent stores:
While larger chains may have more merchandise, local stores are more personalized, and their customer service is often exceptional. Local stores may also offer more competitive pricing on vacuum cleaners or even throw in some extras when buying.
8. Consider the warranty:
Warranties are essential when buying electronic items like vacuum cleaners. Check to see whether the store offers a warranty and how long it covers repairs or replacement of the vacuum cleaner.
9. Check the brands:
Different brands of vacuum cleaners offer various features; some are better for hardwood floors while others are perfect for carpets. Check the brands that are sold in the store to determine whether the ones they offer suit your needs.
10. Consider the location:
When choosing the best vacuum cleaner shops in Toronto, consider the location. There is no point in making an extensive trip to buy a vacuum cleaner when the store is miles away. Therefore, choose a store that is convenient for you.
Conclusion:
Choosing the best vacuum cleaner store in Toronto requires some level of research and due diligence. With the above tips on how to find the best shops in Toronto, you're now more informed and ready to start your research. Remember, always choose a store that offers exceptional customer service, has a broad range of products, offers warranties, and is convenient for you.