Shopping
Why Pregnant Women Find Leggings to Be Perfect for Their Needs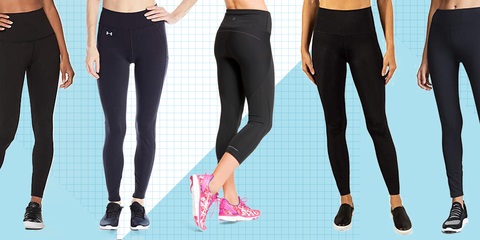 Pregnant women often struggle to find clothes they feel comfortable in. When a mom-to-be finds an outfit she loves, she often outgrows it very quickly due to the changes in her body. For this reason, more women are turning to clothes that will grow with them as their stomach increases and they see changes in other parts of the body. Leggings are a good example of this type of clothing. What should a woman look for when buying leggings for this purpose?
Comfort
One thing to look for when purchasing a pair of Maternity Leggings is the comfort level. Expectant moms often experience many aches and pains due to the changes in their body and the extra weight that is being carried. The last thing she wants currently is to wear clothing that adds to the discomfort she is already experiencing. Fortunately, leggings come in many lengths, fabrics, and weights, so finding the right pair for any woman isn't difficult today. Try to pick up two or three pairs for different occasions. One set of leggings can be made from an elegant fabric for nights out while another may be appropriate for the gym. The third can be used for everyday wear. Once a woman sees how comfortable they are, she might want to pick up more for every day of the week.
Stretch
A woman's stomach isn't the only thing that may grow when she is pregnant. Women might find their thighs or hips get bigger due to the extra food being consumed. While ladies should watch their weight during pregnancy and not go overboard when taking in extra calories, some added weight is to be expected. Look for leggings that are made with cotton or nylon combined with spandex. The spandex is what gives the fabric give and allows it to accommodate these changes in the body. Manufacturers typically make these leggings with an elastic belly band, one that accommodates the growing stomach while still allowing for other changes in the lower body.
Waist
Choose a pair of leggings with a high waist. The style allows the woman the freedom to choose where the waistband sits on the body. Most women wish to cover their entire stomach with the leggings, but some women find it more comfortable when the waist sits lower on the belly. Either option can be selected when leggings are worn. Don't spend a fortune on leggings that will only be worn a few short months. This pant style has become very popular in recent years and ladies will find they can have nice pants without spending a lot of money. Take the time to compare numerous brands to find those that meet all the above requirements. What works for one mom might not be suitable for another, so don't assume that simply because one brand gets excellent reviews, it should be purchased. You deserve to be comfortable currently, and the right leggings help to ensure you are. It's simply a matter of finding them.