Education
What You Need To Know About Nucleus Education Kota?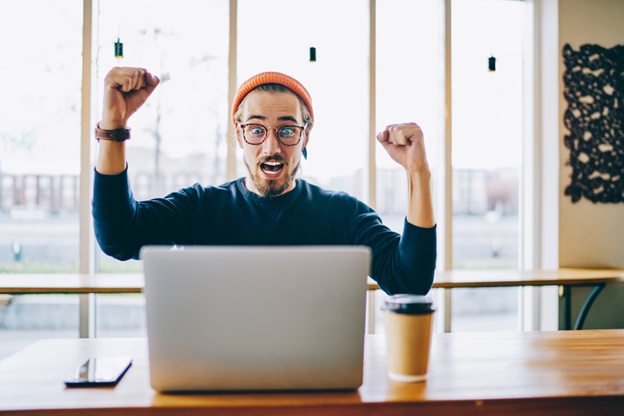 Kota is a city in Rajasthan which is famous for entrance exam coaching centres. In 2015, a group of five IIT alumni planned to open up an educational institute in Kota to ensure that students get knowledge about the syllabus other than just reading it for the sake of exams. The main focus of this institute was to impart as much knowledge to the students and ensure that they excel in the entrance examinations. That coaching center is Nucleus Education Kota. This coaching center is one of the best in the market, and it has proven its worth a lot of times already. The institute has garnered a lot of fame in a very short span, and now it has the students in the top 100 ranks in India. This proves how effective Nucleus Education Kota has been for a long time now. 
There are so many amazing things about this institute that you will get to know in this article. If you are planning to join this institute, then make sure to read this article to know about it.
Establishment
The coaching institute is present in Rajeev Gandhi Nagar in Kota, Rajasthan. The founders are five IIT alumni who came together and established this institute. The founders train students for IIT exams too. Each one of them is from different departments, and they cover various topics of IIT in training their students.
The institute started out as a coaching center for only IIT-JEE first, but with the increasing popularity, they planned on expanding their wings to other entrance exams, and now they are offering training for NEET exams too. The best part about Nucleus Education is that the institute always believes in providing the best faculty for students. Every trainer in this institute is a veteran and is capable of providing great training to students.
Courses
The institute offers a plethora of courses that match the requirements of different standards' students. Students can start with early coaching while they are in their tenth standard with one of the courses provided by Nucleus. Here is the detailed list of the courses that you can avail of at Nucleus Education Kota. 
IIT JEE (Mains + Advanced):

IIT JEE coaching covers both exams- mains + advanced. If you are someone who has already cracked mains and is aiming towards advanced, then you can prefer that coaching alone too. However, if you enroll yourself for IIT JEE coaching at Nucleus, you will be trained for both mains and advanced. Students of XI and XII classes can opt for this coaching. The students who aced IIT mains coaching will be sent into advanced training here. There are different kinds of programs depending upon the intellect of students. The students can pick these programs as per their choice.
NEET:

This is for medical aspirants. The students who want to ace in NEET coaching can get training from Nucleus Education Kota. The institute has the best trainers who will help with the counseling and guidance of the students too. 
Pre-foundation Course:

The main aim of this pre-foundation course is to start training for the students at a very early stage. The students who are in the tenth standard can opt for this course. Be it IIT or NEET, and the students will get ample time to strengthen their basics and perform their best in the exam. This is nothing less than a boon for various students across the country. The institute already drafted a yearly plan which will help with students' training in the entire year.
Distance Learning Program:

Not every student can go to Kota for training classes, right! For the students who are unable to get into the Nucleus institute just because of the distance, the coaching center has brought in a new course called distance learning program. Students will get access to all the courses that the institute offers right from their home.
Fee Structure
Nucleus Education Kota has a lot of amazing courses available at affordable prices. Although the institute is known for its great courses and faculty, the founders ensured that students don't have to feel the financial pressure. They also offer scholarships for the merit students, but there is a huge list of requirements for that. Apart from this, Nucleus Education Kota is offering both AC and non-AC classrooms, depending upon the student's requirement. The candidates who are in a bit of financial crunch can opt for a non-AC room and save up a good amount there. Another important thing that you have to know here is that the Nucleus Education Kota offers installments. The parents can pay a fee in two easy installments if they want. Considering the quality of education, infrastructure that Nucleus institute offers, the fee is worth it.
Materials 
The Nucleus Education Kota has its own set of materials. The best in the industry faculty sit together and craft the best material that students need for their preparation. This material comprises all the topics of IIT JEE and NEET, and the best part is that everything will be explained in an easy yet effective way so that students can understand it without any hassle. The material from the Nucleus is very famous among the IIT JEE students, and the best thing is that they provide you with a soft copy of it so that you can prepare on your electronic devices too.
Regular Assessments
Preparation without practice is nothing but a waste of time, and Nucleus founders know about this. This is the reason why they make sure to assess students' performance at regular intervals. Each and every student will be tested individually, and their strengths and weaknesses will be discussed in the classes itself. Nucleus has always focused on delivering the right kind of education for the students, and these regular assessments are just another way to ensure that students are on top of their syllabus and to improve their performance.
These are some of the important things that you need to know about Nucleus Education Kota.