Business
How Pharma PR helped the Pharmaceutical Companies this Pandemic?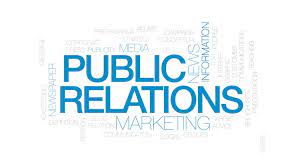 The pandemic was the hardest time for us and even for the pharma companies. The pandemic has not yet ended, but vaccinations and medicinal science have helped millions of people from this dangerous viral disease. Well, it's highly stressful two years for the Pharmaceutical companies, as everyone was eyeing them for the medicines and vaccines for this dangerous virus. Not just the business growth, but Pharmaceutical companies achieved a lot more things in this pandemic with the help from the pharma PR experts.
With the help from the Public Relations companies, it becomes easier for the Pharmaceutical companies to gain the moral advantage of the situation and help the general public with the new research, medicines, and vaccines. Well, if you are wondering how the Pharma PR has helped the medicine businesses in this pandemic, then you are at the right place. In this post, we will share detailed information on the Pharmaceutical companies who got assistance from the Pharma PR experts to get solid publicity.
Benefits Pharma Companies Reaped with PR Campaigns
#1 – Awareness
The pandemic time is hard, and people have no information about the seriousness of the same. The governments were doing their best, but the main industry responsible in such hard times worked pretty efficiently to spread awareness. With the PR campaigns in the peak pandemic times, the Pharma Companies could spread awareness about the COVID-19, Seriousness, Hygiene requirements, and many other things. The awareness directly helped the companies to gain trust and recognition in the eyes of normal people. Also, it helped on the social level, as people became more aware of the seriousness of the situation.
#2 – Trustworthiness
Spreading awareness in the market is a big thing, and Pharmaceutical companies have earned trustworthiness by doing the same. The only hope for humanity was the healthcare professionals and also the pharmaceutical companies. By running the PR campaigns using the traditional and digital methods, the trustworthiness of the Pharma companies increased multiple times in the market. With the affordable products, increased reach, and many other things, the companies have earned trustworthiness in the market, thanks to the Pharma PR Professionals.
#3 – Increased Reach
The reach of pharmaceutical companies is one of the most important things for the healthcare industry. More the reach, it's better to deliver the medicines and other healthcare services to the customers. Fortunately, the awareness that the companies spread throughout the country helped them promote the products alongside and resulted in the increased reach. Now, most pharmaceutical companies have reached remote areas of the country and the world without spending much on marketing and advertising budgets. It's one of the most important positive points of the Pharmaceutical PR campaigns.
Final Words
Pharmaceutical companies don't need Public Relations is one of the biggest misunderstandings. The Pharma PR is helpful for healthcare and pharmaceutical companies, but it's also essential for humanity, as everyone can benefit from the same.