Tech
Follow These Steps to Set Up Your Kid's First iPhone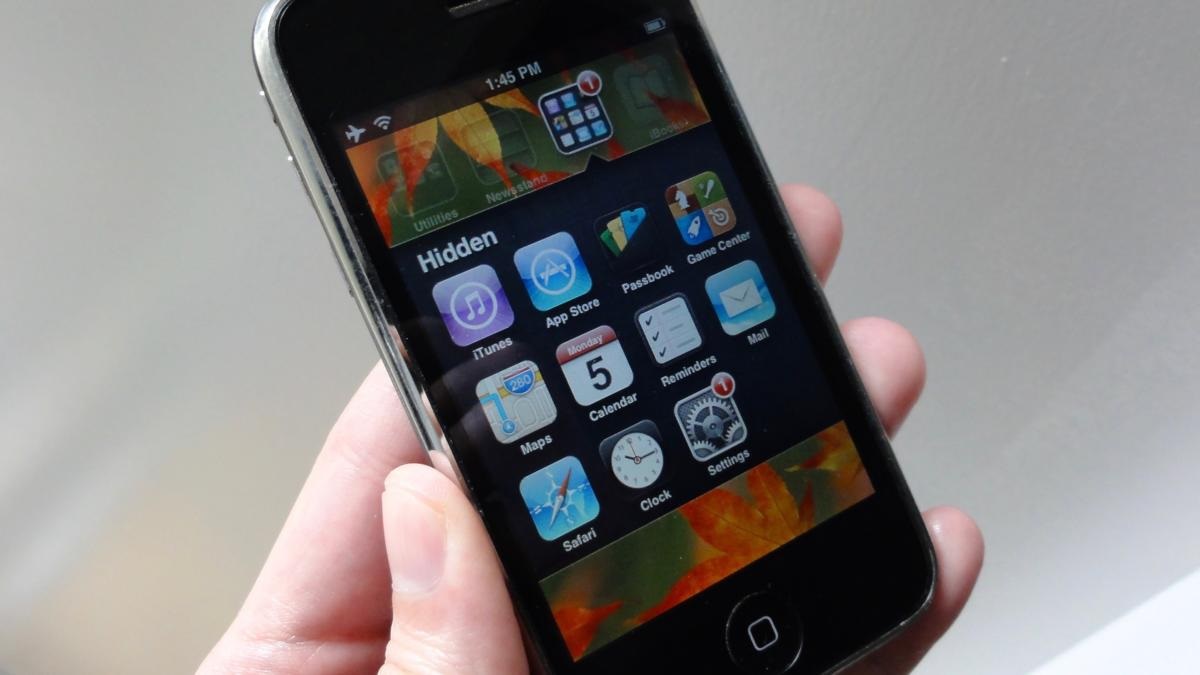 It can be a crucial time for parents when they have to think of getting their kid their first smartphone. Having a smartphone has become the need of the hour. Parents have to give in to the pressure of their kids to get them a phone so they can easily fit into society. 
When it comes to gifting your kid their first smartphone, iPhone is usually considered as the best choice. Before handing your kid their first iPhone, you need to set it up so the device is safe for them to use. It begins with setting up an Apple ID for them along with some restrictions in iOS so they do not fall prey to the bad side of the internet as well as the App Store. 
Having the best iPhone monitoring app installed on your kid's iPhone will also prevent them from opening and visiting inappropriate sites and apps on their device. Moreover, you can set screen time limits on their device so they do not overuse the internet and social media. 
Setting Up Your Kid's First iPhone 
You need to follow a couple of steps before handing your kid their first iPhone. In case, you are giving your kid an old or used iPhone, make sure you wipe out everything from the device and make it clean before handing them the device. 
Here are some of the steps that you can take to set up your kid's first iPhone: 
Create an Apple ID for Your Kid 
Before giving your kid their first iPhone, you need to create an Apple ID for them. If they are older than 13 years, then you can set up an Apple ID for them. However, if they are below 13 years of age, you can make them use your account instead. 
Here's how you can set up an Apple ID for your kid. First, you need to go the Settings of the iPhone, tap on your name, open Family Sharing, tap Add Family Member, and then tap to Create a Child Account. Then, you will be asked to enter your kid's birthday, agree to the parent privacy disclosure, enter the three-digit code that is present on the back of your debit or credit card associated with your own Apple ID, enter your kid's full name, choose an iCloud email address for your kid, write the password for their account, and then select a few security questions. The new account will them appear under Family Members on the Family Sharing page in the phone's settings. 
If your kid has already created their own Apple ID, you can invite them to Family Sharing so you can share the App Store purchases and iCloud storage space with them. On the Family Sharing page, you need to tap Add Family Member and select either Invite via iMessage or Invite In Person and then follow the given instructions. 
Enable Ask to Buy
The next setting that you need to make in your kid's phone is to turn on Ask to Buy feature. If your kids are 12 years old or under, this option for Ask to Buy is already enabled by default. In case your kid is above 12, you need to turn on this option manually. To do that, you need to head to the Family Sharing in the Settings, tap on a family member's name, and then turn on the switch for Ask to Buy. Once this option is enabled, you will receive a notification on your iPhone to approve App Store purchases. 
Enable Location Sharing
On the Family Sharing page, you also need to enable Location sharing before giving the phone to your kid. Make sure this option is turned on the Family Sharing page. With this option turned on, you can locate your kid with the help of Find My Friends app especially during times when they are out with their friends and not answering your calls or text messages. 
Set Up Screen Time Limits 
Screen time feature was introduced by Apple to prevent kids from getting addicted to their phones. This feature was developed to help kids resist the temptation of becoming addicted to their iPhones and spend more time before their screens. 
To set up a screen time feature on your kid's phone, head to the Settings, tap Screen Time, and then create rules for your kid's iPhone usage such as Downtime, App Limits, and Content and Privacy Restrictions. 
Every week, you will receive a report explaining how many times your kid has picked up their iPhone every day and how many hours they have spent on each app. If you find the report to be alarming, you can establish some more rules for your kid such as only allowing them to use the iPhone for a particular time of the day. 
Install Monitoring App
You can also install an iPhone monitoring app on your kid's phone so you can monitor their phone activity from anywhere you want. All the activity taking place on your kid's phone will be recorded and then transported to your online user account of the monitoring software/app you are using.
You can remotely monitor your kid's phone activity including phone calls, text messages, emails, location, web browsing history, social media activity, etc. and then see what they have been up to. 
Buy a Phone Case 
Last but not least, you can buy an iPhone case for your kid so the phone can be protected from drops, bumps, and bruises. The phone case should be durable and keep the phone protected and secure from any external damage.