Health
8 Tips For Choosing The Best Health Insurance Company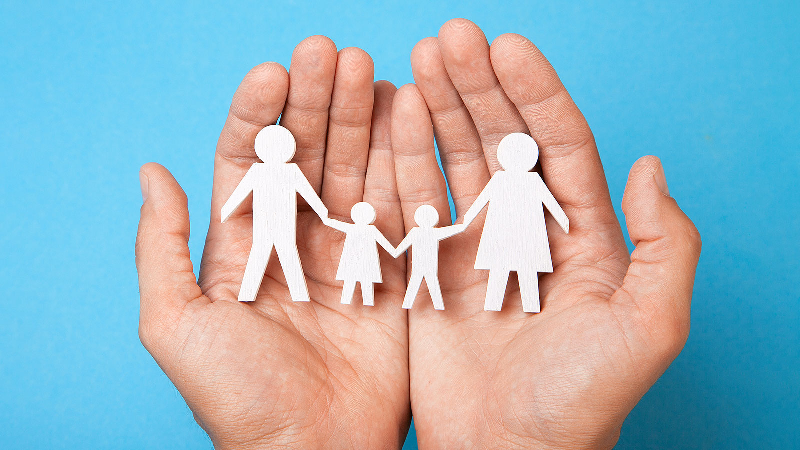 Oftentimes, illness can become serious and may lead to hospitalisation. Nowadays, the cost of treatments and medical care has increased drastically and you will be shocked to find out hospitals charge in some lakhs for just two days of treatments. This drains people financially. Therefore, one must think and consider buying the best insurance policy from the best health insurance company in India. Obtaining insurance is a huge task. Conditions, definitions, exclusions, coverage, premiums, endorsements are sure to cause confusion and headaches. But you cannot imagine your life without it. Can you assume losing everything you possess to a fire and not owning an insurance plan to help you recover from the catastrophe? It's disastrous.
So, how would you know if a particular Health Insurance Company is good enough? There are certain tips that you should remember and check before concluding. This blog aims to help you know these factors that you should consider when it comes to buying an insurance plan. Few of those factors have been discussed below. 
Understand the term coverage
If you are looking for a special coverage amount, make sure that your insurance company not only specialises in the area of coverage but also addresses your specific requirements and needs. With everything becoming digitalised, it's very likely to find yourself trudging through emails and voicemails rather than discussing with a Live Agent. So before choosing any particular health insurance company, you should find out whether you can easily contact a live agent and whether that person will be appointed as your spokesperson. 
After verifying, choose a health insurer that offers you a personal agent for consulting. This can be of great help when you face any issue or need to file a claim. Also, don't forget to go through your health insurance policy documents. Everything that your insurance company covers and doesn't cover would be mentioned in the policy papers. Please make sure that you go through them properly. 
Company's experience and reputation
Some companies may come up with flashy advertising. Rather than trusting them blindly, you should check yourself to see how the company has been performing in this sector. You must choose a health insurer that boasts an established track record. Go through several features like claim settlement ratio, insurer ratings, success on digital platforms, reach and network of the company. All these information are available on the website of Indian insurance regulator, insurance regulatory and development authority and can also be found on the websites of every individual insurance company. 
Make sure that staff and management have a good reputation. So, go through the profiles of all the companies you have shortlisted. Another way of knowing how up-to-date they are on state regulations and policies is by checking whether they maintain a blog. If yes, they are supposed to update their blogs with all relevant medical contents that might be useful to their clients. 
Also, research the following points: 
How long have they been providing insurance plans? 

In which states do they offer services?

Variety of life insurance products they sell 

Their aims and objectives

Company leadership

Financial security

Community involvement
Financial security
On times when there comes a tough claim situation, people don't want to hear their insurance company's inability to pay the claim because of poor financial strength. A reputed health insurance company not only pays all justified medical claims but also ensures that all claims are dealt with properly. Some companies even go to the extent of ensuring that customer's claims get processed without much hassle. Attempting to make profits, some companies engage in investing their funds to an extent that they are left with very little to pay as medical claims. Some have been shattered in this process.  To know the financial security of a specific medical company, check their financial statements. Another way in which you can interpret a company's financial strength is by checking ratings that top companies have given them. 
Premiums and deductibles
You need to consider the amount that you will pay as a premium amount to your health insurer. Compare it with other insurance companies. Is the cost of the premium reasonable enough? Health companies that offer low premium rates are likely to be new in the insurance industry. It also means that such medical companies won't provide you with enough coverage. Talk to individual insurers about their policy deductibles. A deductible is an amount that a policyholder has to pay before the insurance company pays his claim. A low deductible rate indicates that the policyholder has a pay a high premium. All you need to do is understand what makes the most sense and decide accordingly. 
Pricing
You should check the pricing; but shouldn't choose a health insurance company solely based on this factor. The pricing varies from insurer to insurers. A low price indicates that you get less coverage. Less coverage means that in times of losses, you have to pay more. A lower price is also indicative of the fact that the medical company might be new in this sector. So they are expected not having the experience that old companies have. Consult with a reliable agent about the various possibilities. You can also utilise web aggregators to compare the prices of various companies that you have shortlisted. Just ensure that the insurer you finalise offers pricing that aids your financial plan. 
Ease of doing business
Know how your chosen insurer interacts with its customers. Interactions may include:
Digital bill payment

Digital claim repaying

Round the clock customer services

Social media profiles

Service standards

Billing queries

Policy changes
Service quality
Choose an insurer based on its attitude towards clients. Are they answering every question asked with patience? Are they contacting their clients personally or over the phone? Do they seem too busy and careless to understand their client's demands? Check out these things before making your final choice. Some reputed companies offer free health check up to all its customers once in a year. Besides being reachable to all their customers, a good health insurance company should be answerable and accountable for its services. 
The power of referrals
Every day each one of us keeps receiving emails and messages from insurance companies, which makes it difficult to choose one particular insurer. Talk to your friends and family. Take their suggestions. Ask for recommendations. 
Choosing a health insurance company means trusting the organisation with your hard-earned money. In a country like ours, which lacks in social security, the health insurer you select has a significant role to play in protecting and aiding your family's health. Therefore, it is of utmost importance to make a prudent and informed choice while selecting the best health insurer