Travel
Facts about Sri Ranganathaswamy temple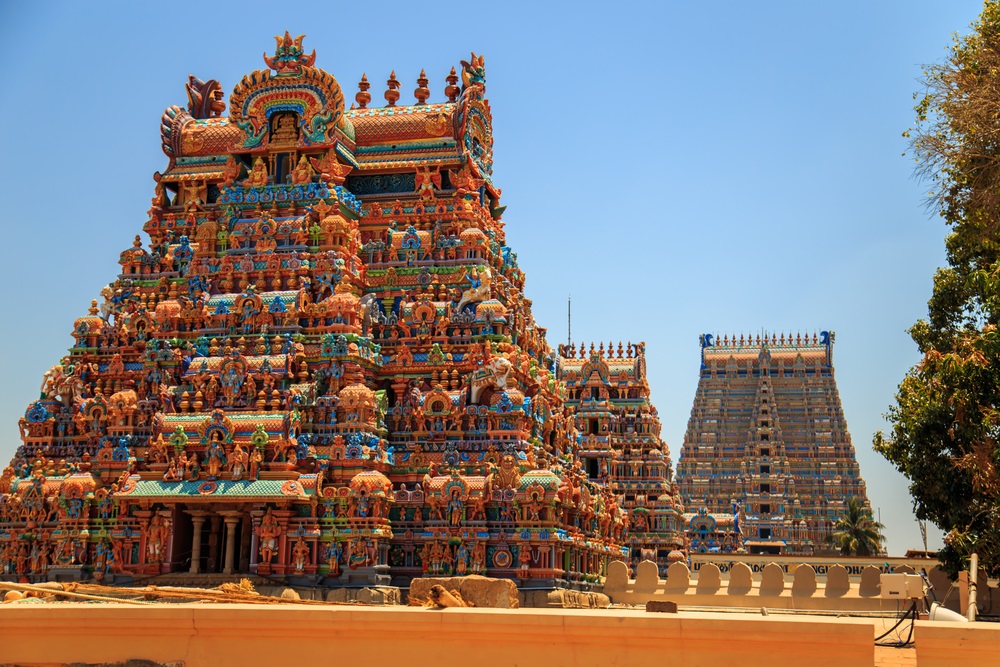 Temples are an integral part of our deep-rooted and rich culture. Numerous temples in India are world-renowned. One such temple is Sri Ranganathaswamy Temple. Located in Tamil Nadu, Sri Ranganathaswamy (or Srirangam temple) is one of the greatest Hindu temples and is dedicated to the great Lord Vishnu. Following are some facts about this magnificent temple:
It is considered to be the largest functioning temple in the world. Spread over an area of 155 acres and with a perimeter of about 4 km, Srirangam temple is the largest temple of India and is one of the largest religious complexes as well.

Srirangam Temple is devoted to Lord Ranganatha, a reclining avatar of Lord Vishnu on the Shesh Nag. It is also the first of the 108 Divya Desams (holy abodes) of Bhagwan Vishnu.

Rajagopuram, the main entrance of the Sri Ranganathaswamy Temple, has a base area of 5720 m

2

and rises up to 72 m. It is nothing short of an architectural grandeur and moves up in 11 ascending tiers.

The Srirangam temple is also famous for its unique pattern of settlement. It is made up of 7 Parikramas (enclosures), where the 2 outermost enclosures serve as settlements while the rest constitute the temple. It also has over 50 shrines dedicated to Lord Vishnu and his various avatars, Goddess Laxmi and poets and saints of Vaishnava cult. Apart from that, it also has 21 colorful gopurams and 39 pavilions.

Sri Ranganathaswamy Temple is one strong structure. It has withstood the brunt of various natural disasters and attacks from Islamic forces and European Conquerors. 

The annual 21 day festival of Sri Ranganathaswamy temple is very famous and draws a footfall of almost 1 million. This festival is celebrated in the Tamil month of Margazhi.

Sri Ranganathaswamy temple timings

are quite specific. No darshan is allowed during Pooja timings and the temple closes for visits at 21:00.

Another famous part of this grand temple is a massive hall of 1000 pillars, which in reality has only 953 pillars. This grand hall was built in the Vijayanagara era by using granite.

Legend has it that Lord Rama used to worship the deity of Srirangam temple for a long time. After his victory over Ravana, it was handed over to Lord Vibhishana.

Malik Kafur, Alauddin Khilji's General, stole the idol of Lord Ranganatha in the 13

th

century and took it to Delhi. However, Khilji returned the idol after the devotees of Srirangam impressed him with their talents.

Free food is offered to devotees every day.

Srirangam temple houses various chariots such as

Garuda vahana, Simha vahana, Hanumantha vahana, and Sesha vahana,

which are used in various festivals and religious occasions.