Featured
Corporate Catering- The Ultimate Guide to Planning Successfully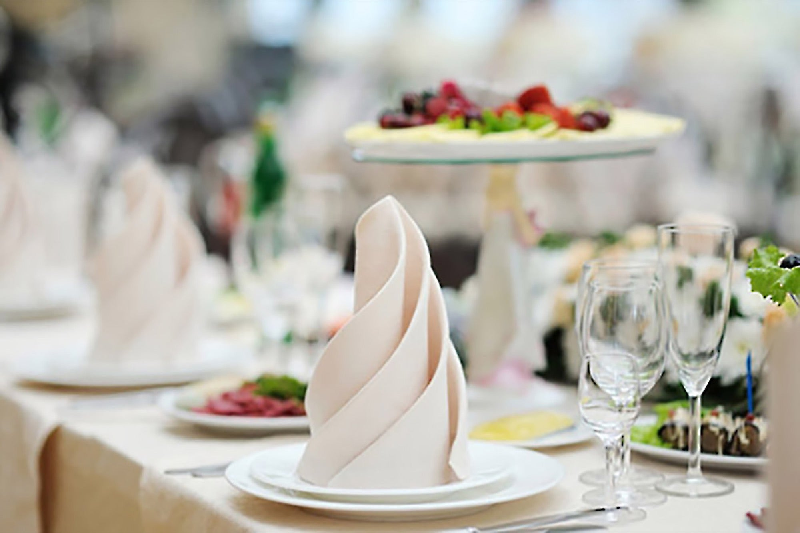 A corporate event is presumably one of the most arduous functions to plan. If you're not a proficient party planner, organizing even a small gathering can be daunting. Corporate events range from team-building events, end of year parties, employee appraisal, and many more. All these necessitate a proper plan and a clear budget. You also need the right corporate catering nyc service to avoid disappointments.
Check out tips to make your corporate event memorable:
Hire professional caterers
Your choice of caterer defines how successful your function will be. Hiring professional caterers enhances your probability of getting outstanding services. To get the best, consider factors like; Years of experience and expertise, insurance and licensing, place of operation, and permits for alcoholic drinks if they offer such.
Make guest estimates
Have a rough estimate of the expected guests and ensure that the venue can cater for all of them. The approximations will also aid the caterer in reading the menu options. However, update the event planner regularly on the numbers, and this will help them make the necessary adjustments. Moreover, consider the expected distinguished guests and be keen on the things that matter most to them in regards to corporate catering.
3. Consider dietary restrictions
Plan for a menu that will delight your guests; and ensure that the caterer offers different cuisines. Luckily, many catering companies offer varied menus and source fresh local products to prepare their cuisines. As such, you can be sure to get something that tickles your guests at any time of the year.
However, you have to consider things like dietary constraints, portion sizes, and taste preferences. Some of the considerations are, for example, food allergies and religious requirements. You expect your guests to be either vegetarians or on a gluten-free diet. Talk to the caterer about the need for some gluten-free options.
4. Timing is key!
Plan early and ensure that the catering team arrives and starts on time. Arriving a few hours before the event begins creates sufficient time to solve any challenges. The best time to serve the food is after all guests have arrived and seated. But, plan for breaks in between, and this prevents guests from getting fatigued.
Let the budget guide you
As much as you want to offer the best cuisine at the event, the company's budget is also worth considering. Discuss the budget with the company's management and any other details before bestowing it to the catering team. Although you may be working on a limited budget, make the best out of it and offer the best menu. Remember to plan for flowers, linens, and any other items that you may require for the tables.
Final thoughts
 Planning a corporate event may be a hurdle if you lack the right catering company. Ensure that your guests are comfortable and fulfilled, and you can do this by offering their favorite cuisine. So, hire the right catering service and consider other critical things like the number of guests, budget, and dietary restrictions.