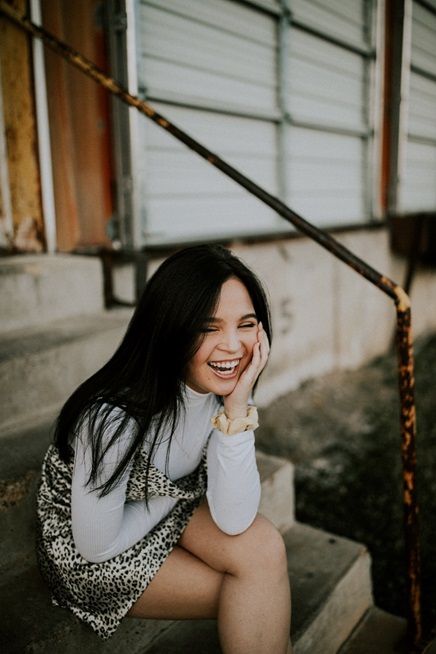 How excited are you all to see Rare London's new SS17 Edit with our favourite girl Sam Faiers? From sequins and sparkles to floral embroidery, Sam's collection has it all. Created by our designers and then hand selected by Sam herself, this collection really is to die for. Now, it's still too early to reveal the full collection, but we are going to give you the exclusive low down and tell you exactly why you should be excited! Here it is…
How do you style Sam Faiers, one of Essex's most fashionable girls? Well, with great care and detail. Our designers took a large selection of accessories for super stylist to the celebs, Laurie Hadleigh, to create the most perfect pairings. We had studded clutch bags, hoop earrings, chokers, dangly earrings, metallic bags, belts, necklaces, stud earrings, bracelets, cuffs, silver jewellery, gold jewellery… everything and anything! We went prepared! And what is even better, is there wasn't a single thing that Sam didn't like. She loved it all! She even helped our head designer Emma, along with Laurie, style her outfits. Just like she handpicked her collection, she played a big part in the collections over all look and we have got to admit, we were impressed. Here's a little cheeky pic of the accessories, what do you think?
When designing the collection, our designers took inspiration from the likes of Balmain's runway at Paris Fashion Week. It was all about mixing up the trends this SS17 and bringing together a little bit of everything. With some of our favourite trends being Exotica, Pretty Edge and Colour's, Sam's collection has a little bit of everything in it. There's leopard print, purples and floral embroidery, so what more could you ask for?
When it came to Sam's makeup, it was decided a subtle natural look would best suit Sam. After all, she is already drop dead gorgeous so there was no need for heavy makeup, and plus, she does love her Gucci sunglasses. Makeup artist to the stars, Benny Hancock had everything at the ready to take all our inspiration in. Using those natural tones to really accentuate Sam's cheek bones and highlight her best as sets and her eyes, really allowed Sam to fall in nicely with the glamour of the collection. Overall, the inspiration for all aspects of the collection worked incredibly well and there is so much to look forward to! Keep your eyes peeled…
When our designers presented some of their favourite options to Sam, there were over 25 different designs. Sam studied each design in order to really choose the best possible collection that would not only represent her, but allow her customers to step into summer with a bounce. Sam hand selected a collection that has something for anyone and you can read all about it in next week's Q&A Blog with Sam!